Web Development Australia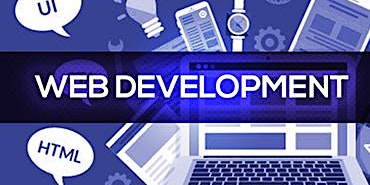 The web development market has been booming in Australia ever since the infliction of the covid-19 virus.
Many Australia's have turned to starting there own online business as a replacment for lost income due to the hard lockdown rules imposed.
Ever since the introduction of CMS systems such as wordpress, joomla and druple, designing websites from the ground up is now a thing of the past. Today you can search online for some fantasic looking templates and then just installed them into your choosen CMS system and build a full 10 page website in just a few days. It's actually sometimes little bit hard to see that some web development companies are just pulling templates of the shelf and charging unsuspecting customers the same price that building a new site from the ground up would normally cost. This can sometimes be in excess of $2000.
We have found a great list of trusted Australian web development companies that provide honest and valued services. These Australian web development companies will actually give the the open option to select a website template for yourself or will sit with you and listen to your design requests and build a fully custom website complete with blogs from the ground up.
Here is our list of top web developers in Australia.
List of the Top Australia Web Development Companies
1. Chromatix
2. Evolut
3. DreamWalk App Development
4. Butterfly
5. Cnab Digital
6. ISH Technologies
7. Enterprise Monkey
8. Rocketships
9. Trimantium GrowthOps
We have worked with all of these web development companies over the years and they all have all  their own special twists, angles and skill sets.
Depending on the type of project you are working selecting the best development company can be tricky. Please contact us here at the web development guide with your requirements and we can recommend the best solution for your needs. Our web developers at Emspace Australia are multi skilled in a number of special aspects of development. Many Australian based clients are now looking for one stop shops in order to keep as much as they can under one roof. You can search for a company such as Domain Registration DNS situated in Melbourne who can provide you with all the components you are going to need to get online under same roof. These components include domain name registration, web hosting, email hosting, web design and development and search engine optimisation all under a single billed account.
Our last peice of advise and we highly stress that this is something you must understand. In Australia there is quite a large difference between web development and web design.
If you have any further questions in regards to what these difference's are please contact us here at Emspace Web Development Guide.